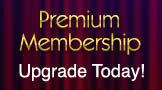 Meet the Dancers
FJ & Catherine Abaya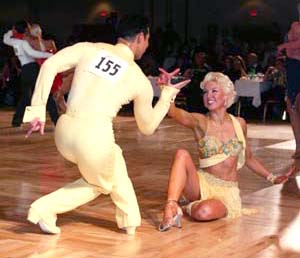 Biography
F.J. and Catherine Abaya are internationally known Ballroom Champions. They have enjoyed a successful career in competitive dancing, quickly climbing the ranks in the American Rhythm category of ballroom dancing. In their first year together, they became Unites States American Rhythm Rising Star Finalists and United States Open Semi-finalists. At the pinnacle of their career they were ranked 7th in the United States. F.J. and Catherine have claimed numerous Rising Star, Show Dance, and Open Championship titles all over North America. They have been finalists in most major competitions throughout the United States, and have won many competitions, such as the Seattle Star Ball, Texas Challenge, California Star Ball, Vegas Show Down, and Southern States Dancesport Championships.
In addition to being champion competitors, FJ and Catherine are sought-after to perform shows and provide coaching at venues and events throughout the United States and beyond. They have performed and taught in such places as the prestigious Monte Carlo Resort in Las Vegas, The University of the Philippines, and Formal Grand Balls in Canada.
Both F.J and Catherine are veteran teachers and compete in pro/am events with their students, enjoying great success and winning countless Top Teacher awards. F.J. is a pro-am United States Finalist in the Rhythm, Smooth, and Nine-Dance categories, placing 3rd, 4th and 2nd, respectively. In addition, he was the winner of the coveted Dancesport Series Team Match for two consecutive years. Catherine has won prominent awards and her students have won top honors in their divisions at pro/am competitions throughout the Unites States.
In addition to competing with their students, F.J. and Catherine teach both American and International Styles locally and abroad. They credit their success to hard work, mutual respect, love for their craft, and an insatiable thirst for knowledge and improvement in their dancing.
F.J. began Hip-Hop and Break Dancing in the Philippines at the age of 9, before coming to the United States. He continued his studies in Jazz Dance before beginning to teach Ballroom Dancing in 1994. Soon after, F.J. began competing professionally in American Smooth, American Rhythm and has enjoyed a long and successful career, claiming countless titles.
Since the age of six, Catherine has enjoyed dancing in all forms. She brings a diversified dance experience to the art of Ballroom Dancing with years of training in Ballet, Gymnastics, Jazz and Modern Dance. Continuing her dance education, Catherine attended Evergreen State College, graduating with a Liberal Arts degree with an emphasis in Dance and Music Theory. She honed her skills not only by studying dance but also by choreographing dance productions through programs at Evergreen State College. Catherine began teaching Ballroom and Latin Dancing in 1998 and served as manager of a major studio in the Northwest before going into business with her husband.
F.J. and Catherine enjoy giving back to the community by performing at fund raisers for causes such as Habitat for Humanity, and by working with local non-profit organization to raise money to feed the homeless. They are also proud to donate their time to the ballroom dance community by supporting the local and regional chapters of USA Dance, a national non-profit organization dedicated to promoting ballroom dancing.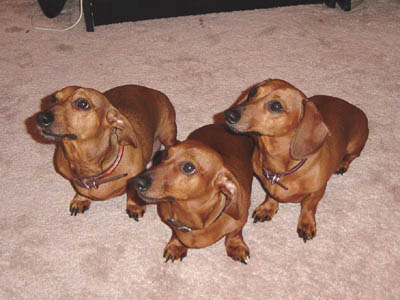 Contact Info
Telephone: (206) 898-1327
Email: info@abayasballroom.com
Website: www.abayasballroom.com
Facebook: facebook.com/fjcatherine.abaya