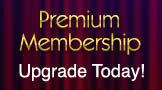 i am giving exams in IDTA i only know istd is there a diference in american style ?
which is better
my instructor tells me that in american style latin it is better than istd !
can someone tell me ?

Better ?-- moot point-

it depends very much on your location. If you are in the States, there is far more opportunity, to dance what you learn , with a greater number of people.

The english equivalent, has many similarities , and again, depending on whether you choose social and or the more competitive style , could affect your usage ( if no partner )

They, both styles, may be danced in competition . Again-- decide the path, you wish to persue .
The bronze american style rhythm, has more dance variety from which to choose .
Mambo-- salsa --rumba-- bolero-- cha cha-- samba-- west coast swing -- east coast swing-- merengue-- hustle .
The availibility , of a teacher close at hand, might determine your choice .

As far as actual differences are concerned , too many to list here . essentially, the concepts are the same. The approach may differ in certain dances .
I don't know anything about the IDTA, so I did a little surfing to try and learn something. I'm still not sure I fully understand what it is. Information I was able to find was not very specific. It appears to be an umbrella organization for the promotion of many different dance forms, but primarily teaching oriented. There seems to be a heavy emphasis on teaching kids. Membership to this organization is by examination. The organization is worldwide, but by far most members are located in the UK.

IDTA dance styles listed were:
Salsa, Mambo, Merengue, Samba, Rumba, Cha Cha, Argentine Tango, Tango Ballroom, Paso Doble, Waltz, Viennese Waltz, Foxtrot, Quickstep, Freestyle/Disco, Streetdance, Theater Craft, Musical Theatre, Modern Jazz, Jive, Tap, Ballet, Classical Sequence dance, and Rock 'n' Roll.

Notable missing from that impressive list are some of the uniquely American styles such as bolero, hustle, east coast swing, west coast swing, and Lindy hop. From this I am thinking that the organization is primarily concerned with international style dances. Is this correct?
The IDTA, is one of the oldest dance bodies in the UK.-- it is an amalgamation of 2 long established Soc.
All countries that are in the competitive world, have governing bodies, whose prime concern, is to promote dance . Social dance is always at the top of the agenda ,

They also provide, a medal system, based upon, essentially, Bronze level, social dancing . ( higher grades are available )


Forgot to address the question about the Amer. style Latin. It is light yrs closer to the original in its style and interpretation. And , so it should be --- its origins are from that part of the world , many teachers working in chain schools were latinos, and the approach is completely different . Once having done " latino " style, you will probably never revert back .

One has to visit and dance in authentic latin clubs in the states, to get the true feeling for the " messeage " is all about
Member bodies of all countries , have pretty much the same guide lines for Amat. and Professionals, who wish to become members . There is also a world body, that sanctions the various comps, which carry that title ( among others )

Outside of the USA, the american style syllabus,is taught in several countries, but International style dominates at world level .

The USA, teaches both standards, side by side .Their system, is based upon the english medal test system .
Even though, some of the American dances are not included in the English Soc.--- they are still being taught by several teachers ( me included ) in the UK.
I switched to authentic style many yrs ago ( for my own pleasure )
| | |
| --- | --- |
| | o.k ! but what is the point of both ? ITDA or ISTD ? what would be better for someone to choose? |
What is the point of both ?-- Choice .

These soc. date back over 100yrs .
Looking back to those times, it would have been virtually impossible, for the average person, to have the facility to travel distances for information . As a result, competing bodies would have existed for those reasons alone , including, probably, politics .

And by the way , there are more than just 2 " bodies " .

The exam proceedure, and content, are virtually the same .
The ISTD, established its self , and are in competition ( in the states ) with several other organisations ( I was an examiner with one of those )
mostly i have seen that the footwork is quite difrent at the moves in the latin style dancing ! i go to dance on a studio that gets teached from istd and we have a lot of diferences .....
but i just want to know if the idta is known as a good certificate i know it counts if someone dances well but i have not heard of if that is why :)))