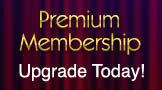 | | |
| --- | --- |
| | My wife and I have taken several cruises, on Royal Caribbean and Princess. Both usually have (low-level) instruction aboard, and several places to dance. Usually they have live music of several varieties available in the different clubs. You may have to deal with "dance floors" made of marble, however. The last cruise we took was an Alaska cruise on Princess. They offered some dance classes led not by regular instructors but by some of the professional dancers from their shows; they were very good. |
I have been to as many as 20 cruises but I only use Princess cruise, holand america and lately celebrity (infinity). My experience on these ships are as follows:

Princess(Biggest and smallest ships): The big ships have two ballroom dancing lounge where they play ballroom musics every night. They also have a disco lounge (gorgeous place) at the top end tail of the ship. They play mostly hustle musics and disco but sometimes they play latin musics. They also have a country lounge where they play country music. In other words, they have 4 dance floors to enjoy.

Princess small ships: They have two dance floors where they play ballroom musics. In addition, before every show on the show lounge, people can dance on the stage with the orchestra, about 30 minutes everytime.

Holland america: They have both disco and ballroom dance floors. Two or three dance floors.

Celebrity Infinity: They have three dance floors. Two for ballroom and swing and a third one mostly hustle, swing and disco. There was a ballroom dancing compition which I was not prepared because I did not know and I did not bring a partner with me. There were several ballroom dancing professionals who compete. I met one and we decided to join the competition. It was my first time to compete although, I have been dancing for 45 years. We were voted by the passengers as one of the finalists. The grand final was on the stage where the show is held everynight. believe it or not, my partner and I won the championship. It was very memorable. On the final, before we danced, we were interviewed like what they do on OSCAR NIGHT in Hollywood and the interview was flsahed on the screen where we were about to dance and all the pasengers were there sitting and waiting for us. After the performance, our dance was also viewed on the ship TV everyday and night. As a remembrance, I was given a CD of the performance, a trophy and $200 credit.


Here is my rundown on dancing on cruise ships:

Cunard is my far the best with a full size ballroom. For the first cruise it is more expensive than other lines. After your first trip the past passanger discounts offered makes the price comparable to the other lines.

Next I would say NCL. They have a floating floor underneath the stage and will extend that floor and have good ballroom dancing.

Next would be Princess that although no ballroom floors large enough floors to dance and usually good 3 piece band before and after dinner.

I think Clelbrity is the worst, myself. The floors are very small and not worth it! Wonderful line, just not for dancing.

Same pretty much on Carnival... Just not a ballroom crowd so the line does not offer much in the type of music we would want to dance to.
| | |
| --- | --- |
| | Costa cruise line is supposed to be having a cruise specifically for ballroom dancers sometime this year. I think you could contact them for more information. |
| | |
| --- | --- |
| | Hey guys so how do you apply for the cruise ship dance instructor job, what I mean is do youl ike need an agent or you can do it somewhere? Reason I am asking I am not from USA si its kinda new for me :) Thanks for any info on that |
Peter,
WE got connected with a travel agent who books dance groups on cruises through someone who had been on the cruise and suggested we contact the agent. She then booked us to go with her cruise and liked us enough that she has booked another cruise for us this year. We work for the travel agent and not the cruise line. However, the pay is free air fare and a cruise. We can make extra money by selling private lessons to the group. We are in need of additional hosts for a cruise Nov 28 - Dec 5. Hosts pay their own travel to Ft. Lauderdale but get the cruise free. It would be a good way to break in to the business. Contact me at dougbeards@gmail.com if you would like to explore this opportunity more. Thanks.
| | |
| --- | --- |
| | Do not go to the agents who charge you to teach for them. You don't end up getting paid and you don't end up even getting your cruise free, by the time you pay them around 60 dollars a night for your cabin...,create your own agency. You won't get as many gigs, but the ones you do will be free! besides, the agents expect you to jump when they call you last min. very disorganized and things change at the last second. Sometimes you can be scheduled and they will rip the cruise away from you at the last min. Other times, out of nowhere, the agent gets dropped by a line and all the cruises you are scheduled to teach on, are cancelled. Do your own promoting and placing.,,you will be happier. |
| | |
| --- | --- |
| | We have cruised on both Royal Caribbean and Princess. Both have several lounges, etc., where you can dance, with a variety of music styles. (Sometimes the best music is in the place least well suited to dancing.) There are usually also some dance classes. Don't forget: Their mission is to start with absolute beginners and get them to DO SOMETHING on the dance floor right away. Don't expect more unless you are on a dance cruise. On one cruise we took, instead of hiring an outside instructor the cruise line had two of the professional dancers from the onboard shows teach the classes. They did a good job. |
Dancing is my passion and I've done several cruises where I was a dance host. I've also cruised with groups of 50- 60 or more dancers from my favorite Florida ballroom studio.

Costa Lines has several ships sailing out of Ft. Lauderdale that ballroom dancers love--the Magica, Atlanta, Fortuna, Mediteranea, among those I've enjoyed. Each has unusually large main ballroom(s) and several excellent live music groups onboard. These musicians also entertain at several other venues onboard with wood dance floors (a caberet, latin lounge, piano bar). There is a disco, too (which we try to avoid).

I've heard more than a few dancers grumble that Costa should try to improve the quality of their food and dining room service. Holland American gets thumbs up there, but their "dam" ship's ceramic-surfaced dance floors are so small that, unless they're skilled dancers, 6 or 8 couples ends to overwhelm the space.


| | |
| --- | --- |
| | All cruise ships I've been on have bands and places to dance (though the "dance floor" close to the best band may be marble). Some also have instructors. On one cruise the instructors were professional dancers from the show troupe; they did a good job. But remember the time constraints. The instructor tries to teach you something today you can do tonight. For more, you may need to arrange private lessons. |